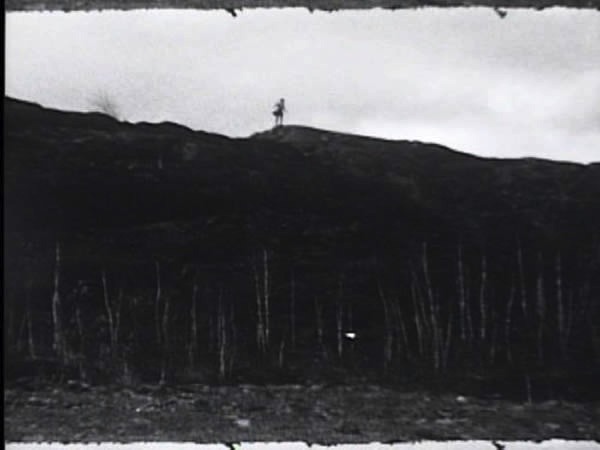 "Ingenious, acidic comedy."
(The Globe and Mail)
Keep Frozen (a.k.a. Pochsy Productions) presents and develops the award-winning stage and screen works of writer, director and cult comedienne Karen Hines (a.k.a. Pochsy). Hines's span-genre black comedies have traveled the globe, winning her a loyal following and international critical acclaim. From Dawson to Boston, Calgary to Kuala Lumpur, Hines' keen musings on modern life have charmed and horrified her audiences and cemented her reputation as "one of the gems of Canadian theatre." (Toronto Star)
"A miracle of bitter hope." (Eye)
"Savagely Funny." (NOW)
"Wicked, original and superb." (Denver Rocky Mountain News)
"I laughed. I cried. I called my friends." (Minneapolis-St. Paul Pioneer Press)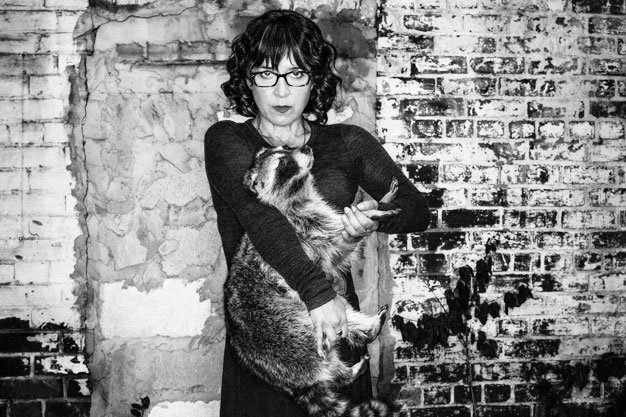 "One of the most original artists in the city."
(Toronto Life)
Pochsy Productions was founded in 1992 for the company's first show, Pochsy's Lips. Since then the company has developed seven more shows: Oh, baby, Hello…Hello, Citizen Pochsy, Pochsy Unplugged, Drama: Pilot Episode, Crawlspace, and All the Little Animals I Have Eaten as well as developing other works for stage and screen such as A Tax on Pochsy (The Audit), My Name is Pochsy: An Industrial Film and some new commissions currently in development.
Venues for her plays have included Soulpepper, Videofag, Tarragon Theatre, Factory Theatre, One Yellow Rabbit, Alberta Theatre Projects, Boca del Lupo, Joe's Pub (Public Theatre), Magnetic North, World Stage, Luminato Festival, Actors' Theatre of Louisville among others small and large in Canada, America and Germany.
All of Hines' seven full-length plays are published by Coach House Books.
"Eerie, funny brilliance." (Edmonton Journal)
Combining such disparate elements as magical realism, satire and horror, Hines' work has won a growing audience, numerous production and literary nominations and awards, as well as a reputation for original, hilarious and provocative entertainments.
"Pochsy is part of the light that keeps us laughing as we plunge into the darkness … Beckett would have fallen for her." (Simon Houpt – Eye, Toronto).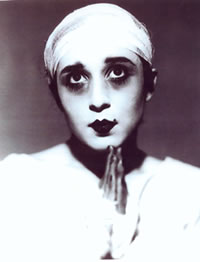 AWARDS AND CITATIONS, STAGE AND SCREEN:
Stage:
Finalist, Governor General's Literary Award for Drama: Drama: Pilot Episode
Finalist, Governor General's Literary Award for Drama: The Pochsy Plays (Pochsy's Lips, Oh, baby, Citizen Pochsy)
5 Dora Mavor Moore Award Nominations for Crawlspace: Best Play, Production (Videofag in association with Keep Frozen), Direction (Sandra Balcovske), Lighting (Patrick Lavender), Set (Lavender).
Dora Award for Patrick Lavender's Set Design, Crawlspace.
Dora Mavor Moore Nomination for Best New Musical: Hello…Hello at Tarragon Theatre
5 Dora Mavor Moore Award Nominations for Hello…Hello at Factory Theatre: Performance (Hines) Best Production (Keep Frozen in Association with Factory), Score (Greg Morrison), Direction (Chris Earle
5 Dora Mavor Moore Award Nominations for Oh, baby: Performance (Hines) Best Production (Pochsy Productions with Factory Theatre), Direction (Balcovske), Set, Lighting (Michel Charbonneau)
Dora Award for Hines' Performance, Oh, baby.
Dora Mavor Moore Nomination: Performance (Hines) in Pochsy's Lips
Finalist, Playwrights Guild Carol Bolt Award, Best New CanadianPlay: All the Little Animals I Have Eaten
Finalist, Playwrights Guild Carol Bolt Award, Best New Canadian Play: Crawlspace
Winner, Alberta Writers Guild Award for Drama: Crawlspace
Winner, Alberta Writers Guild Award for Drama: Drama: Pilot Episode
Winner, Alberta Writers Guild Award for Drama: The Pochsy Plays
Winner, Calgary Critics Award, Best New Play: Drama: Pilot Episode
Winner, Betty Mitchell Award, Best New Play: Drama: Pilot Episode
Finalist, Chalmers Award for New Canadian Play: Hello…Hello
Finalist Chalmers Award for New Canadian Play: Oh, baby
Screen:
SCREEN AWARDS for MY NAME IS POCHSY – AND INDUSTRIAL FILM (Written and Directed by Hines)
Strasbourg International Film Festival – Best Short – ExperimentalBoston Underground Film Festival: Audience Choice Award – Best Short
Dawson City International Short Film Festival: Lodestar Award – Best Film
Female Eye Film Festival In Toronto – Best Director Debut
Edmonton International Film Festival: Kodak Canada Prize – Best Canadian Short
Rutger's University: US Super 8 and Digital Video Film Festival – Best Experimental Film
Strasbourg International Film Festival – Costume Design
SCREEN AWARDS for A TAX ON POCHSY (Written and Directed by Hines)
2010 – Two Alberta Motion Picture Awards: Best Short, Best Art Direction
2010 – Six Alberta Motion Picture Award Nominations: Direction/ Writing/
DOP/Actress/Editing/Sound
2010 – Audience Choice Award – Dawson City Int'l Short Film Festival
2009 – Grand Prize and Best: Narrative, Craft, Short: SUYS Int'l Short Film Festival
2009 NFB Filmmaker's Assistance Prize: Calgary Int'l. Film Festival