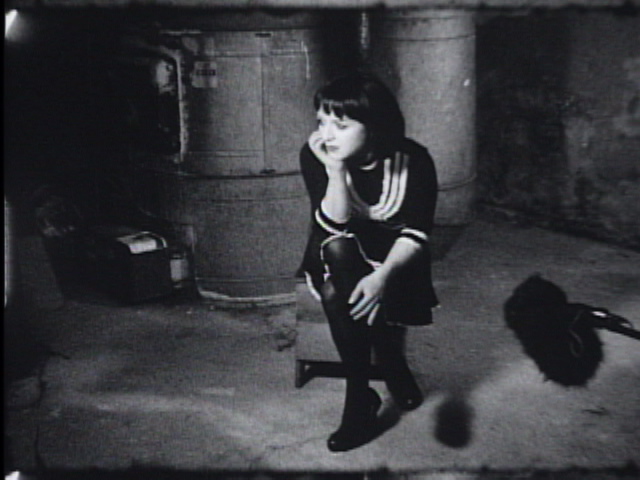 Karen Hines
Chicago born, Toronto-bred, KAREN HINES is an award-winning performer, writer and director. Her independent company, Keep Frozen: Pochsy Productions, develops Hines' dark comedies for stage and screen. She is the author of Drama: Pilot Episode, Citizen Pochsy, Hello…Hello (A Romantic Satire), Oh, baby and Pochsy's Lips as well as several short plays and the Neo-Cabaret Pochsy Unplugged, which have been presented across North America and in Germany at venues such as Alberta Theatre Projects, Tarragon Theatre, Joe's Pub (Public Theatre, NYC), World Stage (Toronto), Factory Theatre, Magnetic North, One Yellow Rabbit (Calgary), Beme Theatre (Munich), Actors Theatre of Louisville and Alice's Fourth Floor (NYC). Most recently, she toured her solo play Crawlspace to theatres across the country including Soulpepper, Videofag, One Yellow Rabbit, and it has just been adapted as a CBC podcast (PlayMe). She was to have had a Toronto premiere of her All the Little Animals I Have Eaten (Nightwood Theatre, Crow's Theatre)  this past March, but it was, sadly, cancelled due to COVID-19.
Hines is a two-time finalist for the Governor General's Literary Award for Drama for her trilogy of Pochsy Plays and for Drama: Pilot Episode. Other awards and citations for the productions she has written, directed and produced include seventeen Dora Mavor Moore nominations (two awards), the Betty Mitchell and Calgary Critics' Awards for New Play, two Alberta Writers Guild Awards, and twice finalist for the Chalmers Award for Playwriting (Hello...Hello, Oh, baby).
Hello ... Hello (A Romantic Satire), was co-composed with her long-time collaborator Greg Morrison (The Drowsy Chaperone), who also scores Hines's Pochsy films. Hello...Hello was presented at Factory Theatre and by the Tarragon Theatre in Toronto, and has been nominated for six Dora Mavor Moore Awards, three Canadian Comedy Awards, and for the Chalmers Award for play writing. Hello ... Hello was also the 2007 recipient of the Alberta Writers Guild Award for Drama. Karen was a Tarragon playwright-in-residence (1995-96).
Karen directed and was dramaturg for Theatre Passe Muraille's production of Linda Griffiths' Heaven Above/Heaven Below and for Alberta Theatre Projects' premiere of Griffiths' Age of Arousal, which went on to many international productions.
She has also been a long-time collaborator with Canadian horror clown duo Mump & Smoot, and is the Dora Award-winning director of all of their productions to date, including Anything, Cracked, Something, Caged, Ferno, Something Else and Flux; from the Fringe Festivals to venues including Yale Rep, La Jolla Playhouse, Canadian Stage, Factory Theatre, Alberta Theatre Projects, Boston Rep, Astor Place Off-Broadway, and many more.
She has taught clowning and bouffon across Canada, and has given seminars at Actors Theatre of Louisville, University of Toronto and at the Yale School of Drama.
Karen was a series regular on Ken Finkleman's Emmy Award-winning television series The Newsroom (CBC), she co-starred in his mini-series Foreign Objects (Rhombus), in his teleplay Escape from the Newsroom (CBC), in his NBC pilot (Untitled Ken Finkleman Project with Stephen Colbert) and starred in his cult hit Married Life (Comedy Central/Atlantis), for which her performance was nominated for CableAce and Gemini awards.
Other credits include The Second City Mainstage, Angels in America (Canadian Stage) Swollen Tongues (Necessary Angel), The Drowsy Chaperone (Mirvish Productions), Hedwig and the Angry Inch (Killer Films). She performed as Douglas Coupland's Goth sidekick in his September 10 (Royal Shakespeare Company) and as Robin Williams' political sidekick in Barry Levinson's Man of the Year.
Karen wrote two short films directed by Sandi Somers – I'll Believe and Everything's Falling, which was finalist for Alberta's Centennial Award in 2006 (both by Road Pictures/Pochsy Productions for Bravo!FACT). More recently, Karen directed her own short films, My Name is Pochsy: An Industrial Film, and A Tax on Pochsy (a.k.a. The Audit) which have screened at festivals across the continent and overseas, and which have been the recipient of more than a dozen international prizes including the Strasbourg International Film Festival award for best experimental short, the Kodak Canada prize for best Canadian Short (Edmonton International Film Festival) the NFB FAP Prize for best Alberta Short, the Dawson Lodestar Award for International Best Film, the Boston Underground Film Festival's Audience Choice Award for best short.
Karen has been invited to teach, read and/or speak at many universities and series and her plays have been included in many university courses including University of Toronto (Literature for our Times series), Universities of Lethbridge, Calgary (Fundamentals in Canadian Literature), Victoria, Queens University and York University (Writers in Person). Her plays have been studied since their publication under the auspices of Coach House Books. She has read from her works at literary festivals and events including This is Not A Reading Series (Toronto), The Scream in High Park (Toronto), Calgary International Spoken Word Festival, Word on the Street (Toronto), and has had her works published and/or exerpted in Geist, Brick Literary Journal, Ottawa Citizen Literary Page, Taking the Stage, Heaven and Hell on Earth (Actors Theatre of Louisville) and others. She has also contributed to Swerve Magazine and ber pieces there have won Honourable Mentions and two Golds at the National Magazine Awards and Western Magazine Awards.
Current and Upcoming:
Karen is developing two new commissions for the stage: an immersive drama for Verb (Lime Green Wow Factor) and a psychological thriller for Vertigo (The Cottage). More on these soon. She is also developing, independently, a literary melodrama, Fifty Monkeys Maybe, with support from the Alberta Foundation for the Arts and the Canada Council.
Karen is currently working on a feature adaptation of Crawlspace with funding from Telefilm, and is developing a companion piece to My Name is Pochsy and A Tax on Pochsy, a faux documentary essay entitled Anagram for Psycho (33 Short Films about Pochsy) - this last with long-time collaborator Sandi Somers, slated for production in 2019.